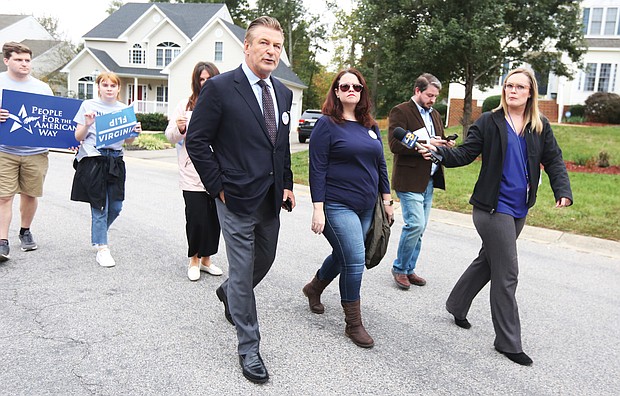 Election star power:
With reporters in tow, popular movie and TV actor Alec Baldwin stumps for votes on Tuesday with Democratic state Senate candidate Amanda Pohl, right, and her supporters in a Midlothian subdivision in Chesterfield County. Mr. Baldwin came to rally support
for Ms. Pohl, who is seeking to upset Republican incumbent Sen. Amanda Chase in
the 11th Senate District. Along with the visit to the Richmond suburb, Mr. Baldwin also made campaign stops for candidates in Fredericksburg and Fairfax County. His one-day electioneering trip to Virginia was organized by People for the American Way, which has endorsed the Democratic candidates.