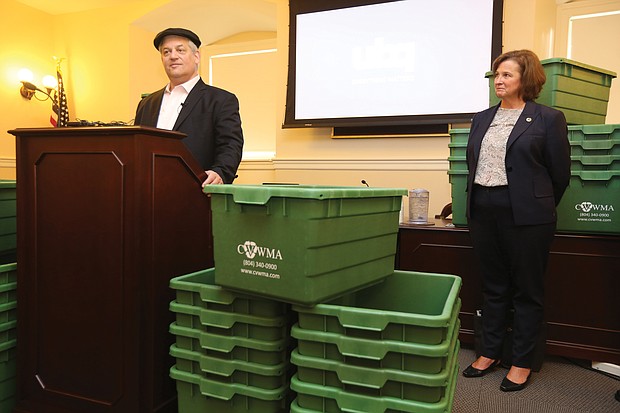 Rabbi Yehuda Pearl, honorary chairman of and early investor in Israel-based UBQ Materials, shows off recycling bins made in part with material UBQ created from household waste. Looking on is Kim Hynes, executive director of Central Virginia Waste Management Authority, the first government agency in the nation to purchase these bins. Location: The State Capitol. The rabbi is founder of Sabra Dipping Co., maker of Sabra hummus.
Stories this photo appears in:

Plastic made from banana peels, dirty diapers, discarded vegetables, mixed paper and other household waste? That's right.