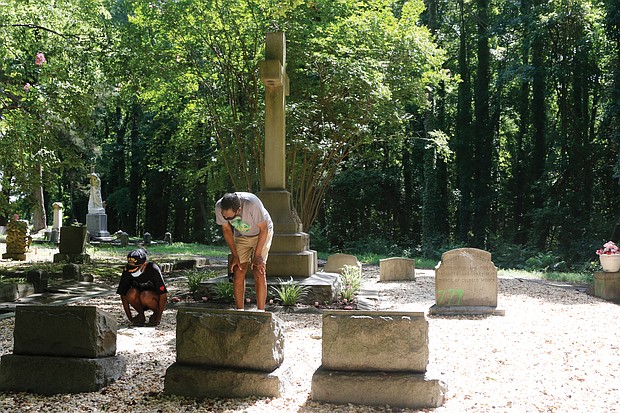 Dr. Johnny Mickens III, right, the great-grandson of Maggie L. Walker, and his daughter, Liza Mickens, survey the damage Monday morning at Mrs. Walker's gravesite in historic Evergreen Cemetery. The back of the headstone, entrances to the gravesite and benches around the gravesite were spraypainted with "777," numbers that are linked to white supremacist groups.
Stories this photo appears in:

Maggie L. Walker's grave, historic Black, Jewish cemeteries, hit by graffiti
Cleaning plans, discussions and investigations are underway after Maggie L. Walker's gravesite at historic Evergreen Cemetery and at least four other historic sites — including two African-American cemeteries and a Jewish cemetery — were tagged with graffiti.