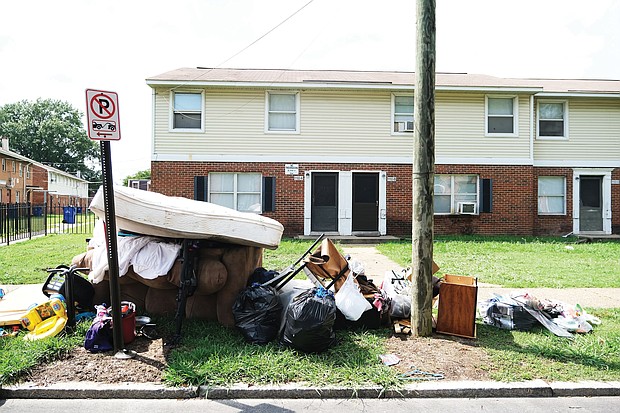 Piles of belongings like these outside a row of apartments in North Jackson Ward could become more common in Richmond and elsewhere. Evictions are predicted to skyrocket in coming months without government intervention to help millions of people struggling to pay rent as jobs and businesses have been lost during the pandemic.
Stories this photo appears in:
City Hall will pump an additional $8 million into a rent and mortgage assistance program in a bid to help hundreds of strug- gling Richmond families avoid eviction.
Thousands of families in Richmond and across the state are heaving a sigh of relief after a sharply divided Virginia Supreme Court temporarily halted local general district courts from issuing a writ of eviction for failure to pay rent — though not for other reasons like property damage.