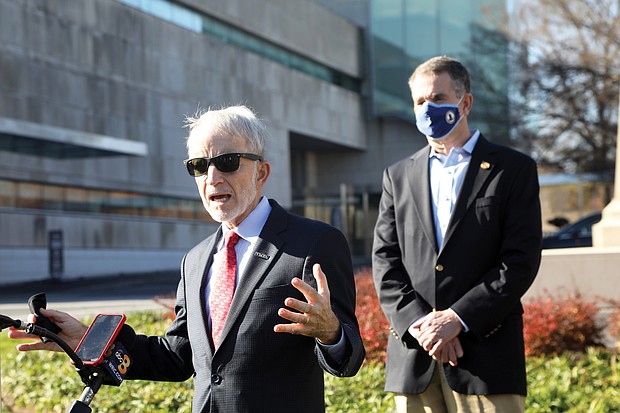 Alex Nyerges, left, director and chief executive officer of the Virginia Museum of Fine Arts, talks about the proposal of Gov. Ralph S. Northam, right, to pump $25 million into transforming historical sites, including $11 million to reimagine Monument Avenue. Under the plan, unveiled last Friday outside the museum, the VMFA would lead the public effort to redesign it.
Stories this photo appears in:

The state would provide nearly $11 million to repopulate Monument Avenue with figures of heroes to replace the Confederate statues that once dominated the street under a proposal from Gov. Ralph S. Northam.