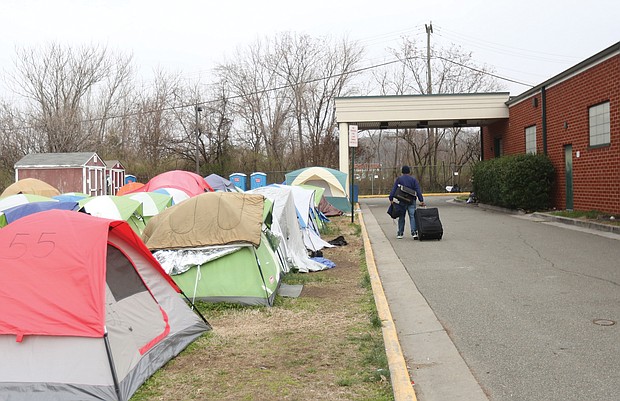 A resident of Cathy's Camp on Oliver Hill Way rolls his belongings next to a row of tents. To the right is the Annie Giles Community Resource Center, the city's winter shelter. The center also was open during the day this week for residents to meet with staff from nonprofits, the city and a mental health agency as part of an outreach effort to help provide needed services.
Stories this photo appears in:

Money and comfort are among the reasons that the homeless encampment across from the Richmond Justice Center is still standing and the city's goal of dismantling it is still unrealized.