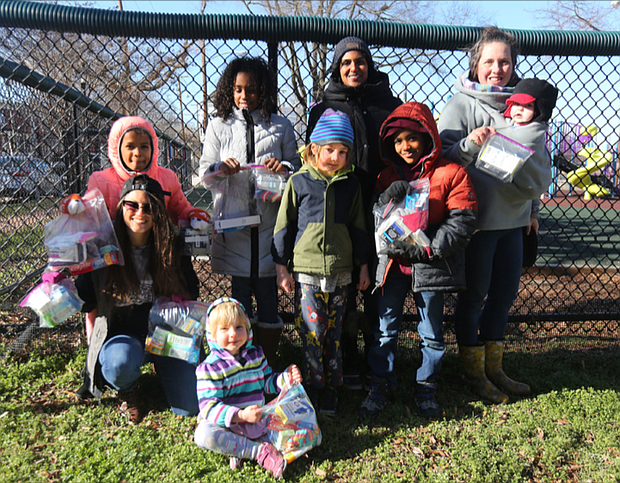 Ashley Smith-O'Meara, seated left, wants people to feel free to receive help without judgment or condition. She and other parents and children from the FERNNS Homeschool Co-op volunteering with the Walls of Love project in Richmond show off bags packed with personal items that will be put on the fence at Abner Clay Park in Jackson Ward. With her are, standing from left, her daughter, Sofia Ruffin, 9; Asfana Dawkins, 9; parent Umerah Mujahid; Sam Outland-Brock, 7; Jahid Dawkins, 8; parent Joy Outland-Brock holding her year-old daughter, Florence Outland-Brock; and seated front, Felicity Outland-Brock, 4.
Stories this photo appears in:

Richmond is about to join the Walls of Love movement that seeks to provide basic necessities to the homeless and needy without any questions or judgments.