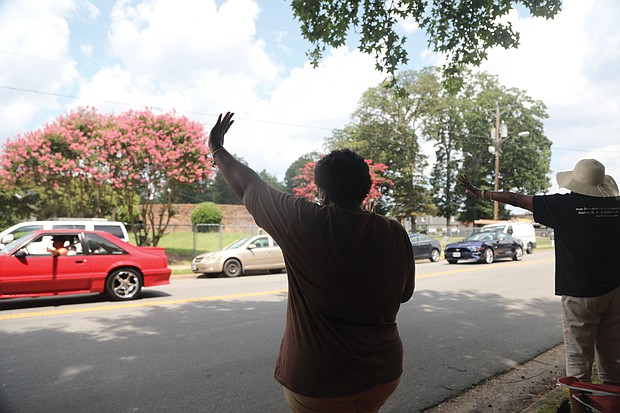 Sonya Beaver, 50, left, waves with her mother, Helen Beaver, 78, as a U.S. Census parade passes by on Clarkson Road in South Side on Saturday. The parade, featuring cars and motorcycles from the Victory 7 Mustang Club and the Buffalo Soldiers Motorcycle Club, was to encourage city residents to complete and return their census forms.
Stories this photo appears in:

The U.S. Census Bureau estimates Rich- mond's population surged past 230,000 on July 1, 2019, for the first time in at least 45 years.