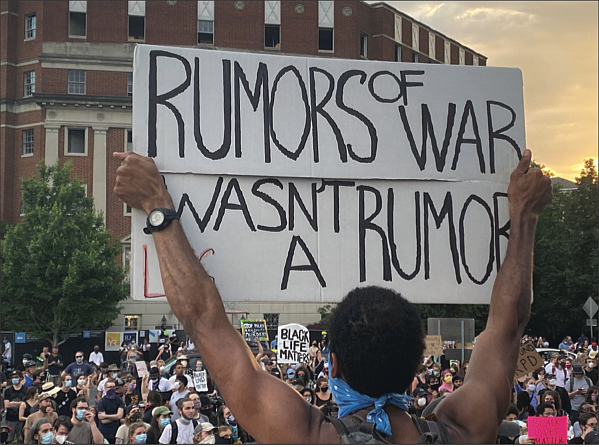 Thousands of protesters flood the area around the Lee statue on Monument Avenue on June 3, the day word spread that Gov. Ralph S. Northam was going to order the state-owned statue to be removed. The official announcement was made by the governor at a news conference the next day.
Stories this photo appears in:
As demonstrations in Richmond for racial justice and against police brutality continued for the 12th day on Wednesday, all nine members of City Council already are on board for one monumental change — removal of the statues of Confederate traitors that litter Monument Avenue and other parts of the city.