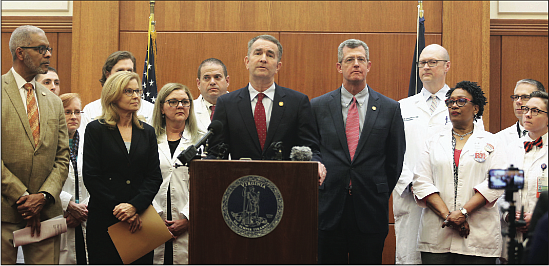 Gov. Ralph S. Northam, center, explains the state's preparations for the coronavirus during a news conference Wednesday at the Patrick Henry Building in Downtown with several state officials. There have been no confirmed cases of the virus in Virginia so far.
Stories this photo appears in:

Virginia officials stressed the state's readiness to confront any cases of COVID-19, also known as the coronavirus, during a news conference Wednesday morning at a state office building in Downtown.