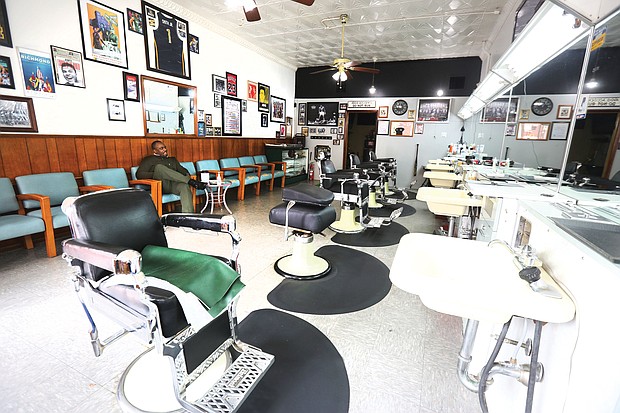 Marvin Smith, 52, hopes for customers at his shop, The Barbershop on2, at 420 N. 2nd St. in Jackson Ward. He only allows one customer in at a time and sanitizes everything regularly.
Stories this photo appears in:

Anita Hill-Moses, an entrepreneur and natural hair stylist, is among the thousands of small businesses in the Richmond area feeling the effects of the coronavirus outbreak and lockdown.