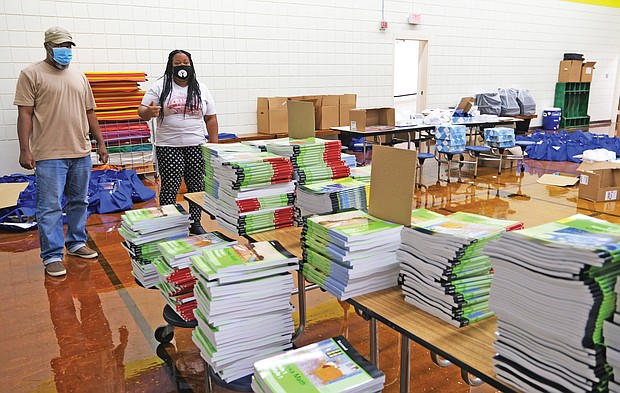 Shayla D.B. Holman, right, principal of Overby-Sheppard Elementary School in North Side, and Assistant Principal Duane Samuels survey a room packed with books and other items that parents were to pick up between 2 and 5 p.m. Thursday so students could be ready for the start of online classes Tuesday, Sept. 8.
Stories this photo appears in:

As Richmond Public Schools launches a new school year Tuesday, Sept. 8, with all virtual learning, parents and students are grappling with the reality of not having face-to-face instruction.