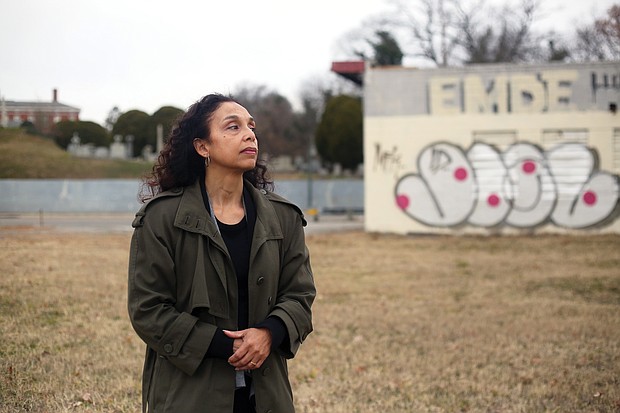 Lenora C. McQueen stands in the forgotten Grave Yard for Free People of Colour and For Slaves during a visit to Richmond. Behind her is the vacant, graffiti-marked mechanic's shop at 1305 N. 5th St. In the background is the Hebrew Cemetery.
Stories this photo appears in:

The city's leadership is moving to reverse a nearly 130-year effort to eliminate a major Black cemetery.
Lenora C. McQueen's three-year crusade to gain recognition for the long forgotten and largely destroyed Shockoe Hill African Burying Ground at 5th and Hospital streets in Richmond is starting to secure results.