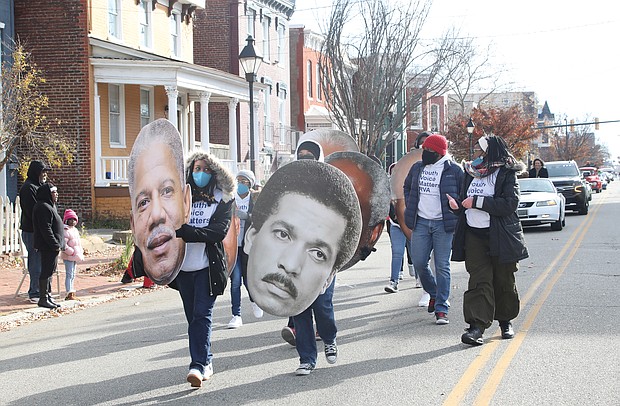 Members and staff of the Mayor's Youth Academy carry blown up photos of notable graduates from Armstrong and Walker high schools. Here, they hold photos of former state Sen. Henry L. Marsh III, a 1952 graduate of Maggie L. Walker who served as Richmond's first Black mayor from 1977 until 1982, and the late broadcast journalist Max Robinson Jr., an Armstrong graduate who became the first African-American network news anchor in 1978.
Stories this photo appears in:

"I'm the last Dragon." Ashley Singleton is many things — a Richmond resident with deep family ties to Church Hill and an educator with the nonprofit Blue Sky Fund.