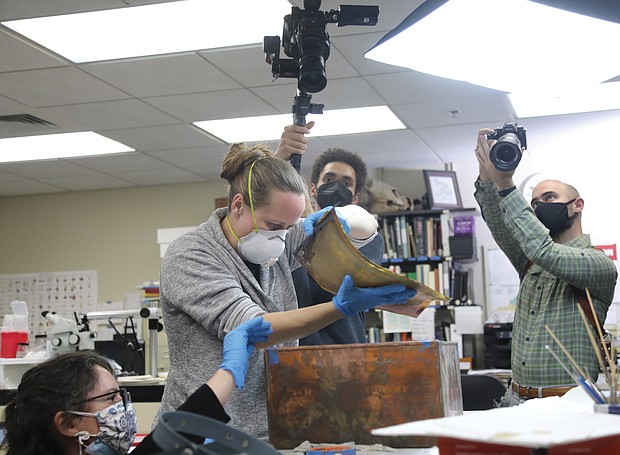 Conservator Gretchen Guidess with the Colonial Williamsburg Foundation, left, assists conservator Sue Donovan of the university of Virginia, in removing items from the copper time capsule found by workers on Monday in the rubble of the Lee statue pedestal on Monument Avenue. The box was opened and unpacked by conservators on Tuesday in the conservation lab at the state Department of Historic Resources.
Stories this photo appears in:
Conservation experts at the Virginia Department of Historic Resources pulled books, money, ammunition, documents and other artifacts Tuesday from a long-sought-after time capsule found in the remnants of a pedestal on Richmond's Monument Avenue that once held a statue of Confederate Gen. Robert E. Lee.