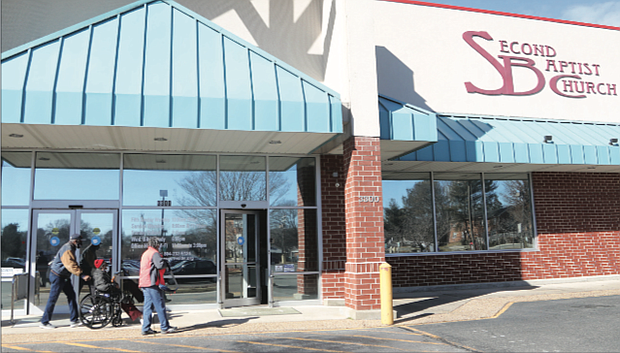 People make their way inside Second Baptist Church of South Richmond, which was among five sites where people were being vaccinated against COVID-19 Saturday in events held by the area health districts in partnership with VCU Health, Bon Secours and the Baptist Minister Conference of Virginia and Vicinity. More than 100 people were inoculated at the church.
Stories this photo appears in:

A chance to avoid further danger and tragedy. A message from a trusted pastor or fellow church member. An opportunity to keep themselves, their friends and their families safe. These reasons and others compelled seniors to get vaccinated against COVID-19 last Friday and Saturday during events held by the Richmond and Henrico health districts.