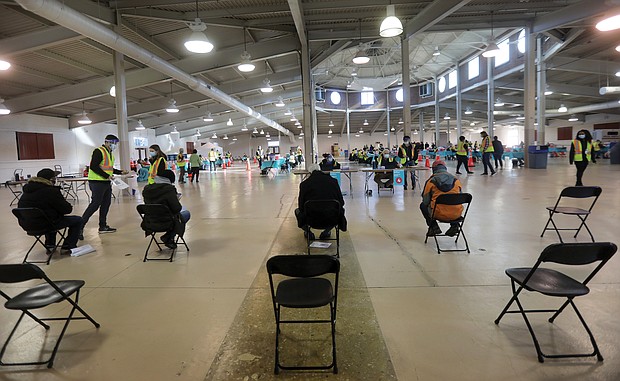 The cavernous Old Dominion Building at Richmond Raceway offers enough space
for vaccination stations to be socially distanced and for people to wait safely for 15 minutes after being inoculated to ensure they do not have an adverse reaction. More than 1,000 people were inoculated against COVID-19 there on Tuesday.
Stories this photo appears in:

It has been months since Annette Johnson has seen her grandmother in person.