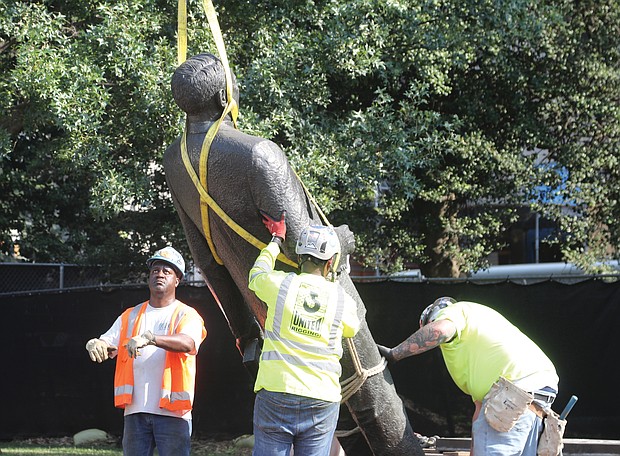 Workers from the state Department of General Services on Wednesday remove the 10-foot bronze statue of segregationist Harry F. Byrd Sr., a former Virginia governor and U.S. senator, from Capitol Square. During the General Assembly session earlier this year, the legislature approved a bill by Delegate Jay Jones of Norfolk authorizing its removal. No word yet on what will replace it.
Stories this photo appears in:

Statue of Virginia segregationist Harry F. Byrd Sr., architect of 'Massive Resistance,' removed from Capitol Square
After 45 years in Capitol Square in Downtown, the statue commemorating arch-segregationist Harry F. Byrd Sr. was removed Wednesday morning, marking the latest undertaking in Virginia's long reassessment of and reckoning with its history of oppressing Black people and other people of color.