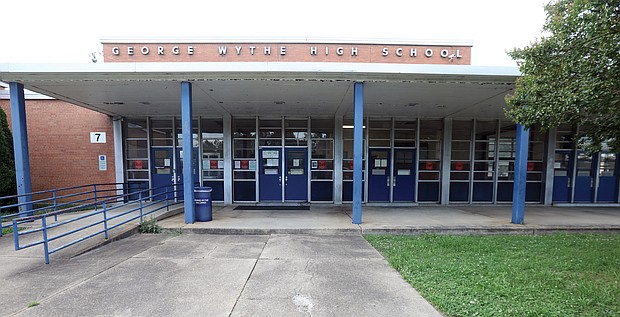 Stories this photo appears in:
A funding snafu over design money for a new high school in South Side appears to be heading for a relatively quick resolution.
Richmond School Board votes 5-4 to issues its own design request for a new George Wythe High School and empanel new evaluation team after 3-hour debate
After four months of heated debate, the Richmond School Board on Monday night pushed ahead with its own plan to build a new George wythe High School and two other schools in hewing to its mantra that "schools build schools."
Students, parents and community members pleadfor speedy replacement of George Wythe High School regardless of who is in charge. Two-hour public hearing reveals deplorable rodent, structural problem.
Richmond can build and open by September 2024 a new George Wythe High School and two other school buildings that also are top priorities if City Hall would just begin cooperating with the School Board instead of throwing up roadblocks.