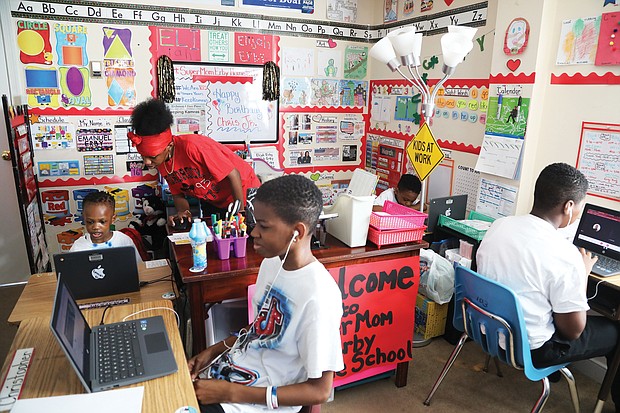 Tisha Erby keeps things moving and the learning going for her four school-age sons in their family's home. The living room has been turned into a vibrant classroom, with desks and laptops for each of the boys. They are, from left, Emanuel, 3, a pre-schooler at Summer Hill Elementary; Christopher Jr., 13, a seventh-grader at River City Middle School; Elijah, 5, a kindergartner at J.L. Francis Elementary; and Lamar, 11, a sixth- grader at River City Middle. Seated in a high chair in the room, but not pictured, is year- old Tristan, who was working on his own activities given to him by his mom.
Stories this photo appears in:

Tisha Erby has four children attending Richmond Public Schools.