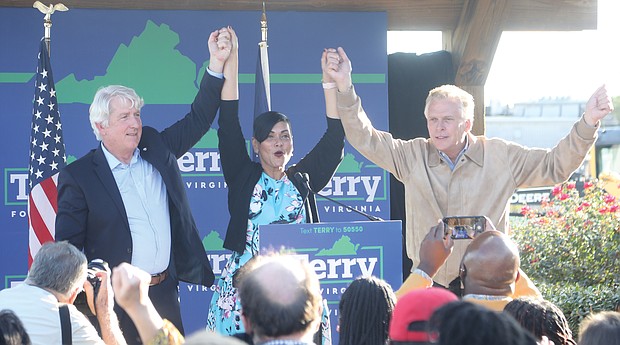 The statewide Democratic ticket, from left, incumbent Attorney General Mark R. Herring; Delegate Hala S. Ayala, lieutenant governor candidate; and former Gov. Terry R. McAuliffe, seeking a second term, stumped together one last time Monday afternoon at Hardywood Park Craft Brewery in Richmond's North Side.
Stories this photo appears in:

The red tide on Election Night washed away Democratic control of the House of Delegates after a brief two years of progressive reform.