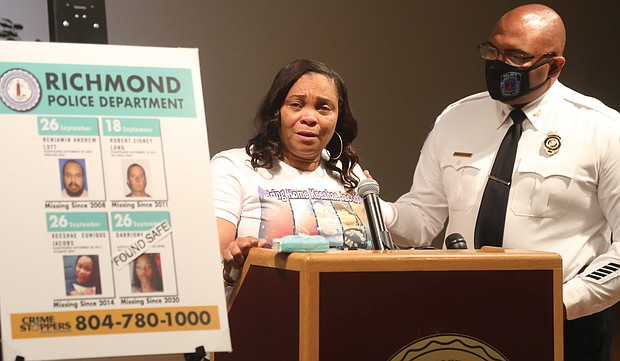 Toni Jacobs, who created Missing Person Awareness, talks about her daughter, Keeshae Jacobs, who vanished Sept. 26, 2016. Ms. Jacobs and others, including Richmond Police Chief Gerald M. Smith, asked during a news conference on Monday for the public to report any information that may lead to finding the missing persons.
Stories this photo appears in:

Richmonder Toni Jacobs wishes that her missing daughter could have gained the kind of national and social media exposure that the family of 22-year-old blonde Gabby Petito experienced.