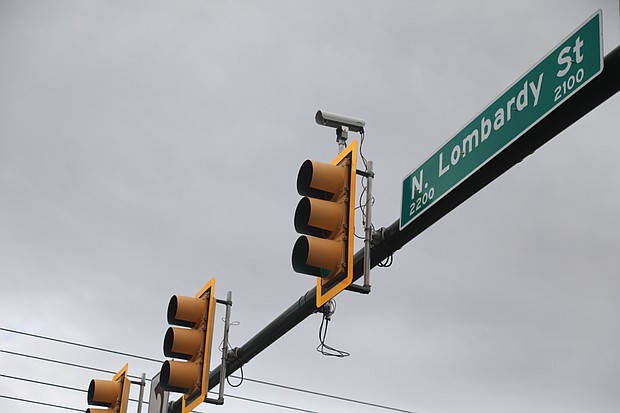 Cameras designed to catch people who run red lights or exceeding speed limits are becoming more visible at various Richmond intersections, including this one at the corners of Lombardy Avenue and Brook Road. However, speed cameras are not at every intersection.
A ticket given due to a photo-enforced red light moving violation is $50.
According to the Insurance Institute for Highway Safety, there are 337 communities nationally using cameras at various intersections, and Richmond is one of 11 cities in Virginia that has adopted the program. So smile, say cheese and slow down.