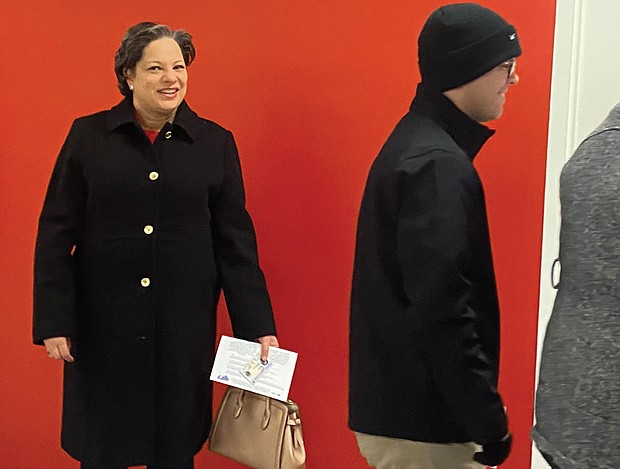 Virginia State Sen. Jennifer L. McClellan arrived at Diversity Richmond early on Dec. 20 to vote in a special "firehouse" primary. After winning the primary by capturing 85 percent of the 27,900 votes cast, Sen. McClellan hopes to make history in February 2023 by being elected the first Black woman to represent Virginia in the U.S. Congress.
Stories this photo appears in:
Jennifer McClellan defends rushed primary after landslide victory
Richmond state Sen. Jennifer L. McClellan is on the fast track to Washington.