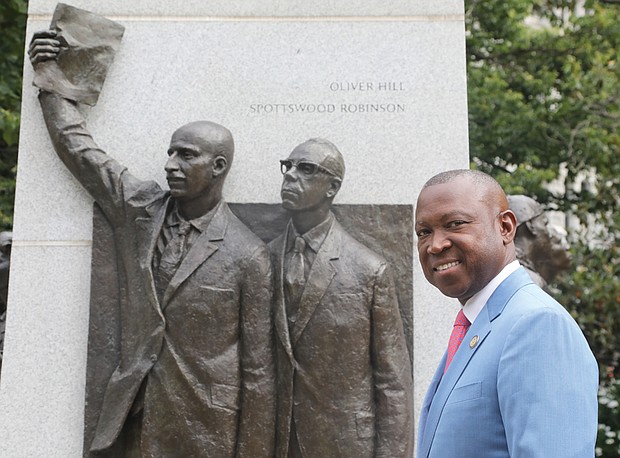 Virginia House Minority Leader Don L. Scott. Jr. stands next to the Virginia Civil Rights Monument at the Virginia State Capitol on June 21.
Stories this photo appears in:
For many of us, 2022 has come and gone with lightning speed. Certainly, were it not for the Richmond Free Press' hard-working photographers and our photo archives, we would be hard-pressed to recall all that has taken place in Richmond since Jan. 1.