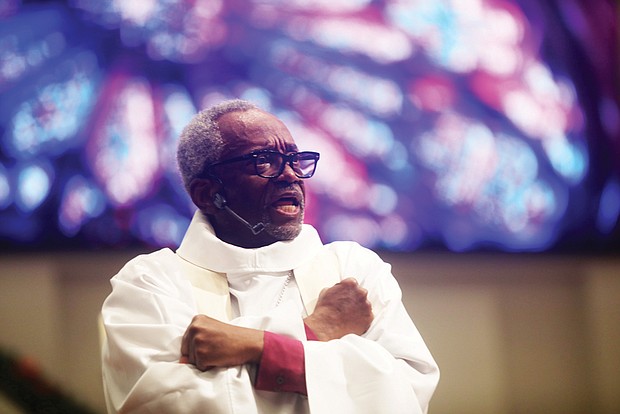 The Presiding Bishop of the Episcopal Church nationwide, Michael Curry preaches the sermon before more than 35 bishops from around the United States, England, Tanzania, and Ghana during the Dec. 3 ordination and consecration of The Rev. Canon E. Mark Stevenson, the 14th Bishop of the Diocese of Virginia in its 237-year history, at The Saint Paul's Baptist Church in Henrico.
Stories this photo appears in:
For many of us, 2022 has come and gone with lightning speed. Certainly, were it not for the Richmond Free Press' hard-working photographers and our photo archives, we would be hard-pressed to recall all that has taken place in Richmond since Jan. 1.