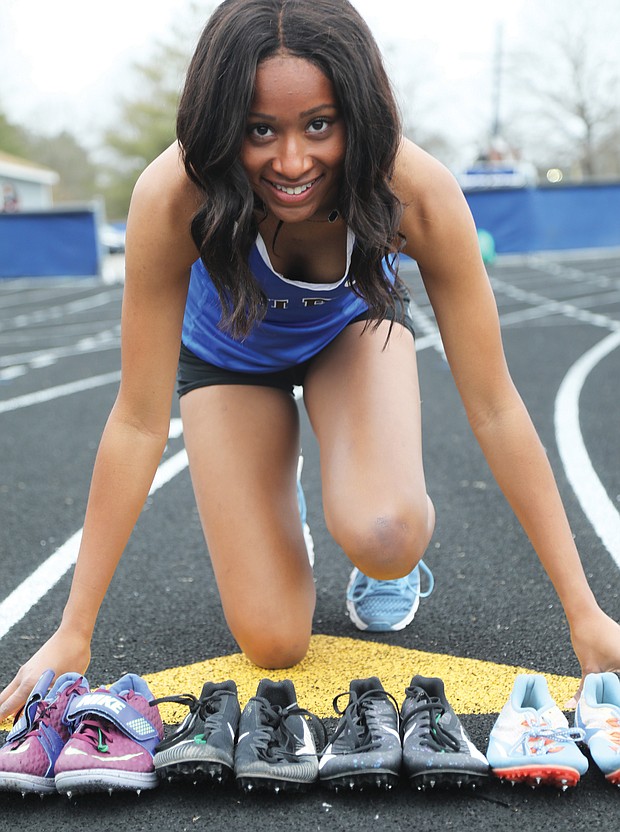 Jada Foreman, an Atlee High School junior and track field star, poses Feb. 26 with the many pairs of track shoes she carries around so she can be ready for any situation. The 17-year-old won five individual events in the Region 5B track & field meet, helping lead the Hanover County school to win the title.
Stories this photo appears in:
The year 2021 was a tug of war between the life changes precipitated by the COVID-19-related shutdowns of 2020 and efforts to return to a pre-COVID way of life.