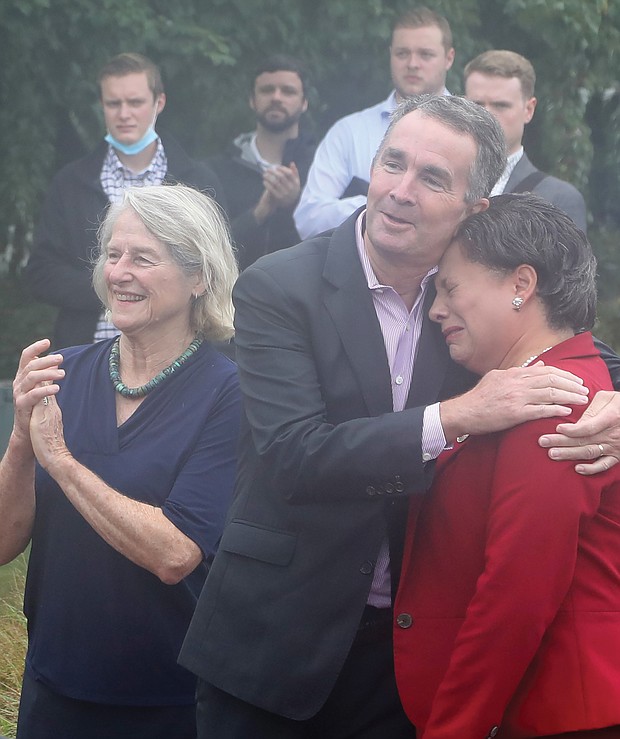 An emotional state Sen. Jennifer L. McClellan, head of the Dr. Martin Luther King Jr. Memorial Commission that spearheaded the creation of the monument, is comforted by Gov. Ralph S. Northam as Delegate Betsy B. Carr, left, applauds the unveiling. Many in the crowd also shed tears during the ceremony.
Stories this photo appears in:
The year 2021 was a tug of war between the life changes precipitated by the COVID-19-related shutdowns of 2020 and efforts to return to a pre-COVID way of life.