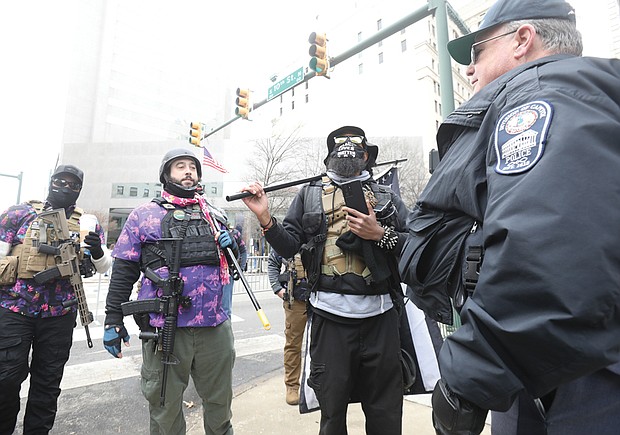 Black Lives Matter 757 organizer JaPharii Jones of Newport News, second from right, joins other gun rights advocates Monday for the annual General Assembly Lobby Day in Downtown. Police barricades and metal fencing were put up around Capitol Square, where no firearms were allowed. Because this group was carrying weapons, the Capitol Police officer asked them to move to the south side of 9th and Main streets, away from the state office buildings by the Capitol.
Stories this photo appears in:
Using the annual pro-gun rally on Lobby Day at the General Assembly as a backdrop, JaPharii Jones, lead organizer with Black Lives Matter 757, announced his intention to run for Congress in Virginia's 3rd District, a seat that has been held by Democratic Rep. Robert C. "Bobby" Scott since 1993.