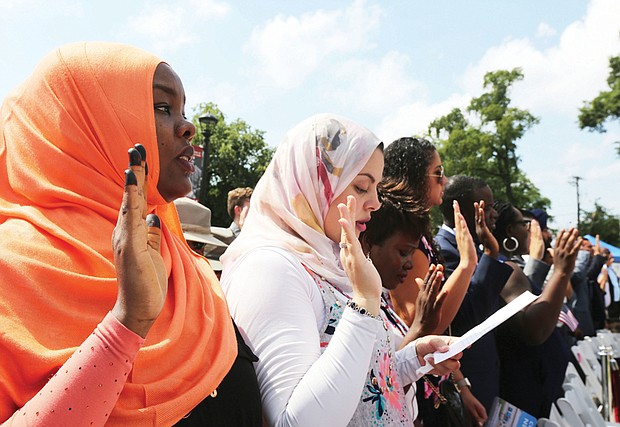 More than 50 people will be sworn in as American citizens during a naturalization ceremony on July 4 at the Virginia Museum of History and Culture. Chief Judge Roger L. Gregory of the Richmond-based U.S. 4th Circuit Court of Appeals will administer the oath to the new citizens. This photo is from a past ceremony.
Stories this photo appears in:

Along with fireworks and other festivities, Richmond will mark Independence Day with a ceremony at which more than 50 people from around the globe will be sworn in as citizens of this country.