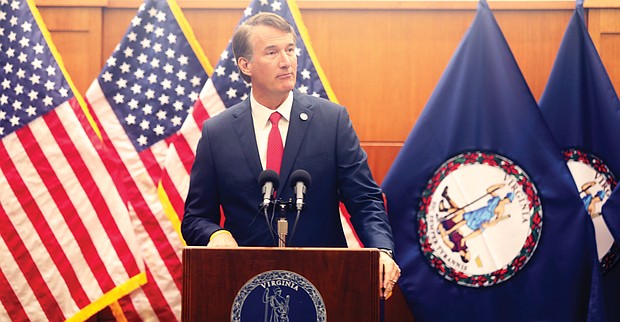 Gov. Glenn Youngkin delivers remarks after release of 2022 NAEP scores Monday, Oct. 24 at the Patrick Henry Building at the State Capitol. "The NAEP results are another loud wake-up call," he said. "Our nation's children have experienced catastrophic learning loss, and Virginia's students are among the hardest hit."
Stories this photo appears in:

The 2022 National Assessment of Educational Progress (NAEP) results, released this week, show that for the first time in 30 years, Virginia's fourth-grade students have fallen below the national average in reading and are barely above the national average in math.