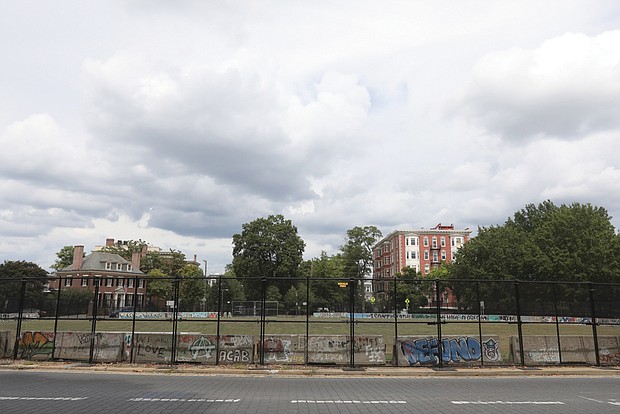 The City of Richmond has unveiled its possible design plans for the former site of the Robert E. Lee statue on Monument Avenue. The controversial statue was removed one year ago after the Virginia Supreme Court ruled 7-0 that "values change and public policy changes, too" in a democracy.
The site frequently is referred to as the Marcus David Peters Circle by some community activists since the summer of 2020 following the deaths of George Floyd and other Black people who died at the hands of law enforcement. The city's Urban Design Committee will review the temporary plans that include removing the fencing and concrete graffiti barriers and installing landscaping that could cost up to $100,000.
According to the City, this is not the final plan for the "Reimagine Monument Avenue" project. A meeting is scheduled for Thursday, Sept. 8, convened by the Urban Design Committee, to discuss plans. The Richmond Planning Commission's final vote is scheduled Sept. 19.