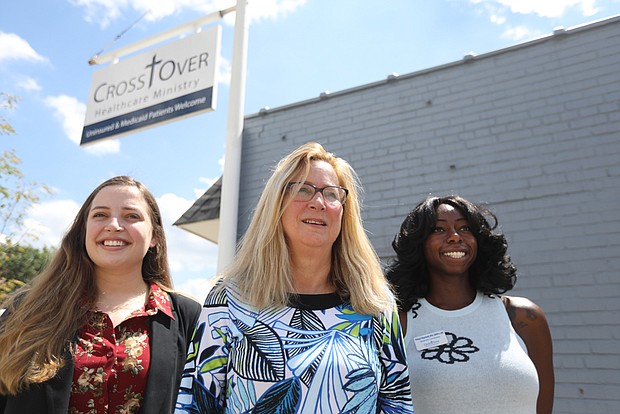 CrossOver Healthcare Ministry's (from left) Kaitlyn Patterson, nursing manager, Julie Bilodeau, CEO, and Khafayat Akapolawal, Medicaid program coordinator, are among several professionals who help provide quality health care to patients and others in need of the organization's services. The women are pictured at CrossOver's 108 Cowardin Ave. location. A $50,000 Health Equity Fund grant also enables CrossOver, which has a second location in Henrico County, to expand outreach and prepare ahead of a potential rise in COVID cases in the fall.
Stories this photo appears in:

For the last two months, Jacquetta Gosier has worked to bridge the gap of mental health access for Richmond communities in need.