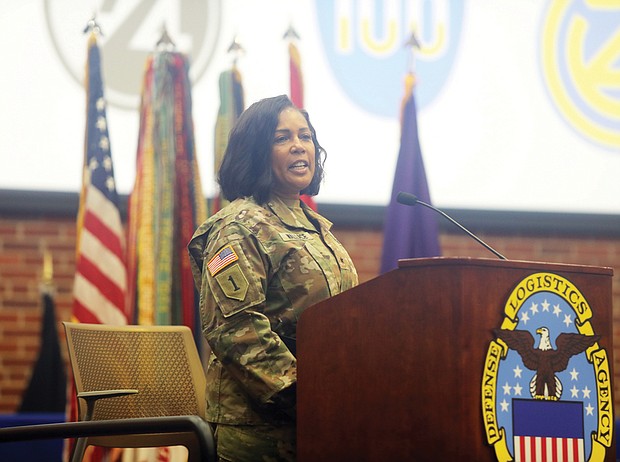 Brig. Gen. Patricia R. Wallace, left, became the first woman to assume command of the 80th Training Command (TASS) in its more than 100-year history during a ceremony hosted by Maj. Gen. Eugene LeBoeuf, deputy commanding general, United States Army Reserve Command and Brig. Gen. Steven D. Hayden on Saturday, Jan. 21, at the Defense Supply Center in North Chesterfield.
Stories this photo appears in:

Brig. Gen. Patricia R. Wallace just became the first female leader of the Army Reserve's 80th Training Command, one of the largest educational operations in the Army.