Afrikana film festival in Richmond
11/14/2014, 6 a.m.
The Afrikana Independent Film Festival is presenting the award-winning documentary "Finding Fela" next weekend at the Byrd Theatre in Carytown.
The film, by Academy Award-winning director Alex Gibney, tells the story of famed Nigerian saxophonist and freedom fighter Fela Kuti.
The showing will be 7:30 p.m. Sunday, Nov. 23.
An after-party will follow at the New York Deli, next to the movie theater on Cary Street.
Mr. Kuti is praised throughout the world as the father of Afrobeat, a fusion of funk, jazz and traditional West African rhythm that helped put him and the tumultuous political climate of Nigeria in the 1970s and 1980s on the world map.
The film also goes behind the scenes of the Tony Award-winning Broadway musical "Fela!"
The Richmond-based Afrikana Film Festival showcases cinematic works of filmmakers throughout the African diaspora, a release about the event states.
Tickets are $10 in advance and $12 at the door.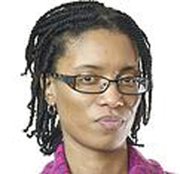 Separately, the Afrikana festival's Noir Cinema Series continues Thursday, Nov. 20, with a screening of the short film "Contamination."
The film by Petersburg High School and University of Virginia graduate R. Shanea Williams will be shown 7 p.m. at Candela Books + Gallery, 214 W. Broad St.
It tells the story of a woman imprisoned in her home, wrestling with severe obsessive-compulsive disorder brought on by paralyzing germ phobia.
Ms. Williams was a Virginia Governor's Screenplay Finalist in 2001. She earned a master's in fine arts in screenwriting from New York University's Tisch School of the Arts in 2008, and is a former floor director at Richmond's CBS television news affiliate.
The screening of her film is open to the public, with a suggested $5 donation.
Details on both events: (804) 349-2798 or www.afrikanafilmfestival.org.