28th Annual James River Film Festival RVA kicks off March 31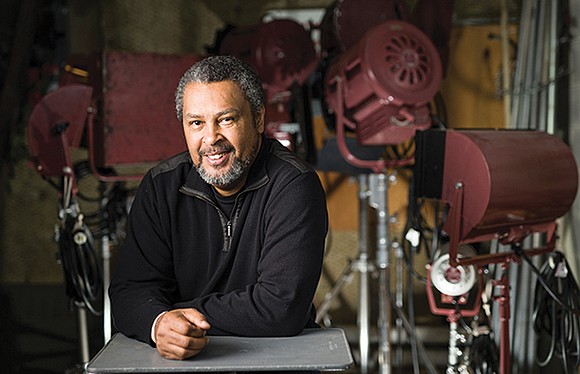 The 28th Annual James River Film Festival RVA is back after a pandemic break, with 13 films being shown at venues around Richmond from March 31 through April 3.
The festival, sponsored by the James River Film Society, also will feature special guests, including award-winning screenwriter and director Kevin Willmott and Canadian documentary film director Ron Mann.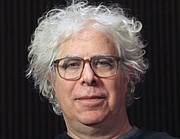 Mr. Willmott will take audience questions after the screening of his 2004 comedy-drama "C.S.A.: The Confederate States of America" at 1:30 p.m. Sunday, April 3, and his 2018 drama directed by Spike Lee, "BlacKkKlansman," at 4 p.m. April 3. Both films will be shown at the Byrd Theatre, 2908 W. Cary St.
On Saturday, April 2, Mr. Mann's 2000 documentary, "Grass," chronicling the regulation of marijuana in the United States, will be shown in a double-feature beginning at 1 p.m. with his 1982 film, "Poetry in Motion," featuring more than 20 North American poets. Those films also will be shown at the Byrd Theatre.
Mr. Mann will host a question-and-answer session with the audience after the screening at 8 p.m. April 2 of "Carmine St. Guitars," about five days in the life of renowned luthier Rick Kelly's famous guitar shop in Greenwich Village. That film will be show at Virginia Commonwealth University's Grace Street Theater, 934 W. Grace St.
Other venues for viewing the array of films are the Virginia Museum of Fine Arts, 200 N. Arthur Ashe Blvd., and the Richmond Public Library's Main Library, 101 E. Franklin St.
"This is the first live festival since 2019 due to COVID," Michael Jones, James River Film Society co-founder, told the Free Press. He said each venue will follow its own COVID-19 protocols.
The festival, started in 1994, celebrates the history and contributions of independent film and video producers.
"The festival focuses on independent art and experimental films," Mr. Jones said, adding he believes the films will speak to the viewer while stirring their imaginations. "We will also have a United States premier of a Russian animation film, 'The Nose,' at the Byrd Theatre on Saturday afternoon."
Ticket information and the screening schedule is available at jamesriverfilm.org or on Facebook at www.facebook.com/jamesriverfilm/.
Organizers also need volunteers to help during the festival, Mr. Jones said. Volunteers receive a free T-shirt, admission to all events and an invitation for two to the festival cookout on Saturday, April 2.
To volunteer, email vilma@jamesriverfilm.org. State which event you want to volunteer for and provide email, phone and text contact information to receive a response.