Free Press reporter honored by South Richmond church
11/25/2014, 6 a.m.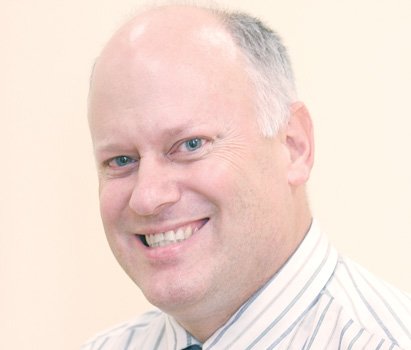 The Richmond Free Press was among two media outlets and a hunger relief organization honored for community service by a South Richmond church.
Dr. Michael A. Sanders, pastor at Mount Olive Baptist Church, presented Free Press reporter Joey Matthews with a plaque during the worship service Sunday, Nov. 16, at the church at 2611 Bells Road.
"You told our story and we were blessed," the plaque reads.
The newspaper was honored for an article published in the Aug. 8-10, 2013, issue, "Pastor to church thieves: Let us help each of you."
The article written by Mr. Matthews documented how Dr. Sanders said he had forgiven thieves that had twice broken into the church's food pantry over a two-week period, causing an estimated $1,500 in damages.
The break-ins were reported by the Free Press, WWBT 12 and Praise 104.7 FM. It prompted a generous outpouring of community support, including a gesture by an anonymous good Samaritan to cover repair costs.
Richmond-based FeedMore donated 8,000 pounds of food to the church's food pantry after learning of the break-ins. The church has since increased its feeding efforts from 25 to 200 families each week and now feeds between 600 to 800 people each Wednesday from 4 to 6:30 p.m., Dr. Sanders said.
Others recognized at the service:
• WWBT 12 reporter Chrystina Head-Grady;
• Anthony A.J. Johnson, FeedMore's program coordinator, and James Walton, the organization's allocation and quality assurance supervisor.
Sheilah "The Belle" Belle of Praise 104.7 FM and the Richmond Police Department were honored earlier by the church for community service as well.
Separately, Mount Olive is celebrating its 139th anniversary this Sunday, Nov. 23, at its 11 a.m. worship service.
Dr. Timothy Boddie, an assistant professor of religious education at the Shaw University Divinity School, will speak.
A lunch will follow the service.
Mount Olive, founded in 1875, branched out from First Baptist Church of South Richmond.
Details on the anniversary celebration: (804) 230-9300 or www.newmobc.org.