South Side pastor withstands termination vote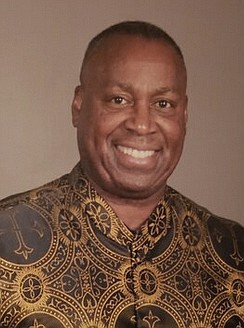 Dr. Michael A. Sanders remains the pastor of historic Mt. Olive Baptist Church in South Side.
An Oct. 3 vote to terminate his contract after nine years failed to gain the required two-thirds majority of the church's 218 members.
The 145-year-old church at 2611 Bells Road is the latest church to be roiled by a divide among the membership over the spiritual leader.
Dr. Sanders, who is the 18th pastor of Mt. Olive since its formation in 1875, described the effort to fire him as a "vendetta" by a small group of mostly elderly congregants who have been persistent critics.
He acknowledged that the vote, called by the trustees and a minority of deacons, showed a split in the church. But he said before the vote that it was necessary to settle the matter as to the membership's support.
For those who led the ouster initiative, the final straw concerned an allegation that Dr.Sanders had applied for unemployment benefits during the COVID-19 pandemic while serving as the church's full-time pastor.
The issue began percolating after the trustees received a letter in mid-July from the Virginia Employment Commission seeking verification that there had been a change in Dr. Sanders' status and outlining the church's payment responsibility if he did qualify for unemployment benefits.
It would take another two months and a lot of phone calls and messages from Dr.Sanders and his attorney before the VEC acknowledged in a Sept. 15 letter that the original notice had been issued in error, but the vote had already been called and those involved declined to stop the process.
In a Sept.7 letter to the church members, Korey Smith, chair of the Trustee Ministry, and Samuel J. Rhoades, chair of the Deacon Ministry, stated the VEC matter was just one item on a list of reasons for seeking removal of the pastor. "It is our opinion that Pastor Sanders has violated his contract," their letter concluded.
According to a statement Dr. Sanders read to a congregational meeting Sept. 30, he filed for unemployment in his capacity as part-time chief financial officer for his wife's company, AJ Sanders Training and Consulting LLC, which had been forced to close because of the pandemic.
The business had been in operation at least 14 years, or long before Dr. Sanders was called as pastor of Mt. Olive in 2011.
Dr. Sanders never received any unemployment benefits, according to the VEC. And Dr. Sanders quoted from the VEC letter, which confirmed that he had "not engaged in any improper or fraudulent activity" in seeking benefits.
The vote has ended the matter, but Dr. Sanders is aware that the result could mean the loss of some church members.
"Whatever happens, our church will continue to move forward," he said.