Armstrong alumnus returns as football coach
4/17/2015, 1:33 p.m. | Updated on 4/17/2015, 1:33 p.m.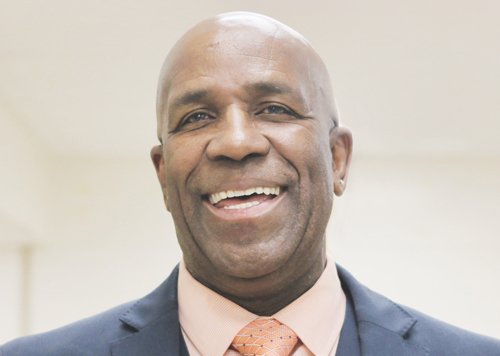 If at first you don't succeed, McDaniel Anderson will be quick to tell you to "try, try again."
The 64-year-old native Richmonder never gave up in his quest to become a head football coach for a city high school. His perseverance finally has been rewarded.
He has been named coach at his alma mater, Armstrong High School. The Class of 1969 alumnus succeeds Kedrick Moody.
Coach Moody, who led the Armstrong Wildcats to the Region 3A playoffs for the last two seasons, resigned earlier this year to become coach at Chesterfield County's Meadowbrook High School.
"I've been trying to become a city head coach for 30 years," Coach McDaniel told the Free Press. "I estimate I've applied for 10 different jobs, including Armstrong four or five times."
He was a finalist for the job four years ago, when Coach Moody was selected.
The always-affable Coach Anderson insists his age is a non-factor.
"The way I see it, I'm just getting started," he said.
Coach Anderson was the last Armstrong High quarterback coached by the legendary Maxie C. Robinson in 1968.
Coach Robinson retired in the spring of 1969, after coaching basketball and football at Armstrong for decades.
After graduating from Armstrong, Coach Anderson played three years as quarterback at Norfolk State University. He returned to Armstrong as an assistant coach in the 1970s to work under Angier "Horse" Lawrence.
He has served as an assistant coach there off and on over the years and was named head coach, briefly, in 2004.
The position later was awarded to Dennis Harris.
"A different principal came in and made changes. I was disappointed, but I volunteered as Dennis' assistant, and today we're best of friends," said Coach Anderson.
Currently, Coach Anderson is a site supervisor at Meadowbrook High School for Y-CAPP, an acronym for Youth Challenged, Advised and Positively Promoted. The program provides specialized services addressing the mental health needs of students. Coach Anderson said he is trying to arrange a transfer to the program's Richmond school component to work at Armstrong High School.
He also is a barber instructor at the Richmond Technical Center.
Around town, Coach Anderson may be best known as the announcer for the Richmond Pro-Am Summer League at Big Ben's Gym, and for calling various Richmond high school games, primarily at John Marshall High School.
He has a comedic style behind the microphone that is highly entertaining. 
Coach Anderson was one of nine football applicants interviewed by Armstrong Activities Director Ksaan Brown.
"McDaniel has a great, positive attitude. He brings a lot of energy," said Brown.
Armstrong's football team will open Aug. 29 against George Wythe High School in the first half of a doubleheader at Huguenot High School. The host Falcons will play Thomas Jefferson High School in the nightcap.
Coach Anderson has many holes to fill from last fall's senior-laden Wildcats who closed with a 6-4 record.
"We're starting from scratch — from the ground up," said Coach Anderson. "My goal is to build a program — not a team, but a program — starting with a JV team."
Coach Anderson also believes it's never too late to earn a sheepskin.
Determined to fill a void on his résumé, he will be awarded a bachelor's degree in recreation from Virginia State University on May 2 during commencement ceremonies at the Richmond Coliseum.