Richmond pastor to talk about 'Black Suffering' at weeklong conference in South Africa
8/7/2015, 2:02 p.m.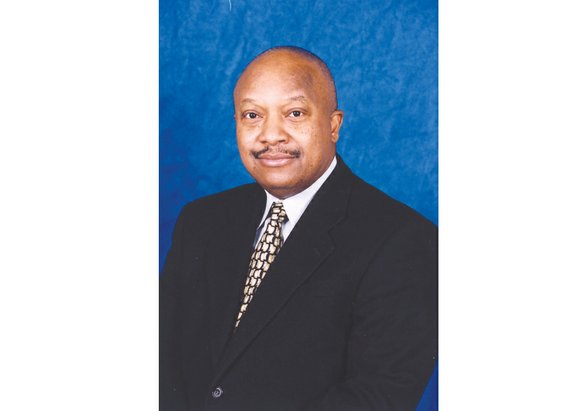 The Rev. James H. Harris, pastor of Second Baptist Church in the West End, is scheduled to speak at a weeklong conference on black theology in Johannesburg, South Africa, this month, the church has announced.
He will discuss "Black Suffering" in the United States at the conference slated for Aug. 8 through 17. His talk will touch on the enslavement of black people for 300 years through today, when unarmed African-Americans are being killed at an alarming rate by white police officers.
Black theology in South Africa was inspired by the U.S. Civil Rights Movement, which included the prophetic voices of Dr. Martin Luther King, Malcolm X's critique of white racism in the United States and the pioneering work of theologian James H. Cone, according to a news release from the church.
Since 1971, black theology has been closely associated with South Africa's Black Consciousness Movement and leaders such as the late anti-apartheid leader Steve Biko.
One topic Rev. Harris is to discuss in South Africa is the rebellion by Nat Turner and other enslaved and free black people in Southampton County in August 1831, challenging the sovereignty of white slave owners. It resulted in the deaths of more than 50 white people during the rebellion and the state executing 50 black people and banishing others in the aftermath. Mr. Turner, who later was captured and tried, was hanged, beheaded and quartered in November 1831.
"Nat Turner turned such sovereignty upside down in the most notorious insurrection in history," Rev. Harris stated. "After the insurrection … hundreds of blacks were killed, maimed and lynched with the support of the Virginia militia. Yet, the insurrection galvanized blacks in a way that it would never happen again."
Rev. Harris compares injustices like that to apartheid in South Africa from 1948 to 1994. "Black South Africans were denied the same political and economic rights as white people and were forced to live separately from white people," he said.
The pastor said horrific suffering continues today in Africa, with many nations mired in poverty amid a host of deadly diseases.
"The G8 nations led by the U.S. could end poverty and hunger overnight if they had the will to do so," Rev. Harris said.