Churchgoers have little love for Love Rox runs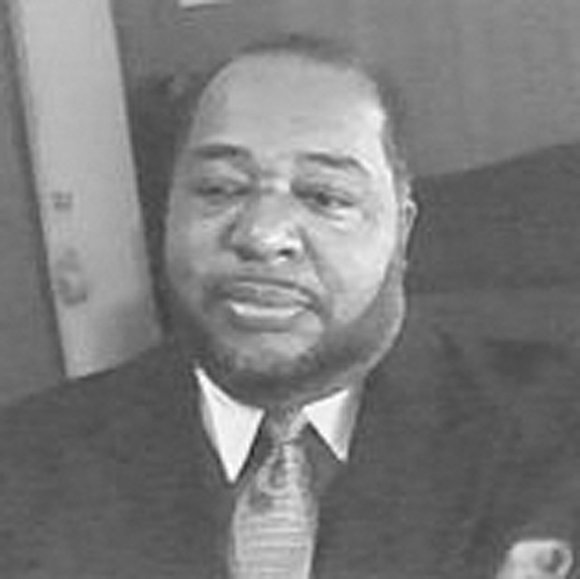 Once again, Richmond Multisports staged its Love Rox half-marathon, 10K and 5K runs through Downtown at the same time that churches were seeking to hold services.
And once again, the event created friction and upset for worshippers, though apparently a bit less disruption than last year.
Fewer streets seem to have been closed this year to make way for the hundreds of participants who turned out to run in the chill.
But parking still proved to be a struggle for many members of churches based in Jack- son Ward, Oregon Hill and other sections of Downtown.
The event affected churches ranging from Ebenezer Baptist and Sharon Baptist to Second Presbyterian, St. Peter's Catholic and St. Paul's Episcopal.
In all, six streets were temporarily closed, with street parking banned on 18 other streets from 6 a.m. to around 3 p.m. — prime time for services. For example, the south side of Leigh Street in front of Ebenezer and Sharon Baptist churches was off limits to vehicles that usually pack the street for services.
Police began towing cars at 6 a.m. to clear the way for the 5K, 10K and 13.5-mile runs that spanned both sides of the James River. The department reported that 38 cars were towed from streets where "no parking" signs were posted.
"If they are so hell-bent on running, then they should run the race at 2:45 p.m., after we have had the opportunity to have services uninterrupted by such foolishness," Sharon Baptist member Rodney Thomas fumed on Facebook.
Mr. Thomas appeared before City Council last year to protest the disruption to services and felt he had gotten a promise from Councilman Charles R. Samuels and other elected officials that "things would be different. Yet here it is, the same old crap," he said.
He was back at council Monday night to publicly voice his concern that too little had been done.
He said his church was not notified of Sunday parking restrictions, nor were nearby residents.
Mr. Samuels, who represents a big chunk of the affected area Downtown, said he had notified the city administration. But according to administration officials, he simply had his liaison call and leave a message reminding that there could be problems based on what happened last year.
He took no action ahead of time to ensure that notification was widespread, the officials said. He did not respond to a Free Press request for comment, nor did staff of Richmond Multisports.
At the council meeting, Councilman Parker Agelasto said he received numerous calls from Oregon Hill church members who found it harder to get in and out of the community. He said some of the streets leading into Belvidere Street were blocked off. "There was only one way in and out."
"It's blatantly disrespectful," Richmonder Stuart M. Spears wrote in commenting on Mr. Thomas' statement. He wrote that two of his siblings live in Jackson Ward near Sharon Baptist and every time event organizers "want to take up all the parking spaces in front of people's homes. The city could simply issue special passes to resident, churches and businesses to at least minimize some of the inconvenience. But then again, that makes too much sense."
The police department noted that Richmond Multisports was responsible for notifying churches and businesses about their event on the streets that were closed.
Representatives apparently carried out that requirement, particularly in the principal areas of closure: North 7th Street between Clay and Main streets, East Main Street between 2nd and 7th streets and a swatch of Riverside Drive. For example, Second Presbyterian Church near 5th and Main streets knew what was coming.
However, on the sections of 18 streets that were open but from which street parking was barred, the group only was required to post signs three days before the event, according to police. The signs started going up Thursday.