RRHA youth feeding locations announced
6/19/2015, 12:10 p.m.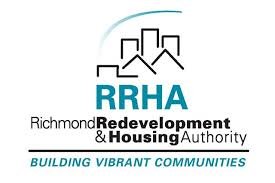 Children in the city's public housing communities will have access to a free and nutritious breakfast and lunch this summer.
Any child age 18 and younger can get a meal at no cost in seven of the city's public housing communities through the U.S. Department of Agriculture's Summer Food Service Program, the Richmond Redevelopment and Housing Authority announced Tuesday.
Those sites are the Calhoun Family Investment Center in Gilpin Court, the management buildings in Mosby and Hillside courts, the Boys and Girls Club in Fairfield Court, and in Whitcomb and Creighton courts and in the Fulton community.
Breakfast will be served from 9 to 10 a.m. and lunch from noon to 1 p.m. beginning Monday, June 22. The program will continue through Aug. 28, according to RRHA spokesperson Valena Dixon.
RRHA has approximately 10,000 residents living in nearly 4,100 units, she stated.
For a complete list of participating sites in the Summer Food Service Program in the Greater Richmond area, call (866) 348-6479, ext. 211 or text the word "food" to 877877.