CARE van drivers frustrated by poor scheduling, changing contracts
5/22/2015, 11:06 a.m.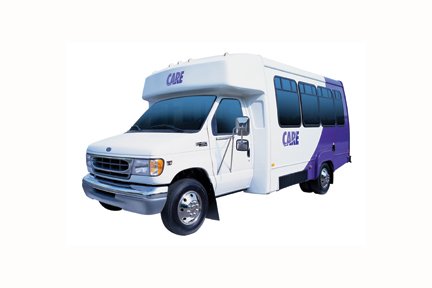 Frustrated riders who rely on GRTC's CARE van service often blame the drivers for the spotty service that can make them miss or arrive late for doctors' appointments, therapy, dialysis or other crucial appointments.
But it turns out that the drivers of the CARE vans are just as frustrated.
They note that the schedules and routes they are assigned by GRTC often make it impossible for them to provide timely door-to-door service to the elderly and disabled passengers who have scheduled rides.
"I love this job. I love the people," said Minuet West-Burkett who has been picking up and delivering people as a CARE van driver for 30 years.
But Ms. West-Burkett said she frequently is assigned multiple pickups around the same time, even though each pickup might be 10 to 15 minutes apart, based on traffic.
"There is no way I can make it," she said.
In her time behind the wheel, she said GRTC has hired at least eight private companies to operate the service. The one constant, she said: Scheduling problems that leave drivers unable to provide timely, reliable service.
She's not alone. Two other veteran drivers, John Rush and Grace Carter, who joined Ms. West-Burkett in a joint interview, agreed scheduling is the biggest problem.
Greater Richmond Transit Corp.'s own data indicates that one of every five trips does not meet the scheduled pickup window, and with 1,100 trips each weekday, that would amount to more than 200 late or missed trips on a daily basis.

According to GRTC, the drivers the Free Press spoke with are on target. "I have interviewed several drivers who point out that scheduling frequently makes it impossible to provide good service," Carrie Rose Pace, GRTC's spokeswoman, told the Free Press.
She stated in an email that GRTC is holding MV Transportation Inc. responsible for meeting GRTC's standard of service, adding that the company offered GRTC an "unconditional warranty" in accepting the contract.
MV Transportation is the Dallas-based contractor GRTC hired five months ago to manage the specialty van service. The company promotes itself as the largest American-owned passenger transportation contractor. It has 18 employees on site, including three people in management, five dispatchers and 10 people involved with taking and computerizing reservations for service.
GRTC employs the staff that uses the reservation data to route drivers, though the number of drivers available each day is an MV Transportation responsibility.
Under the warranty, MV Transportation has agreed to refund its profits if GRTC is dissatisfied with its service, Ms. Pace stated. "Steps are currently being made to document and hold MV Transportation accountable to comply with GRTC's standard of providing clean, safe and reliable transportation" with CARE.
In a joint statement, GRTC and MV Transportation commented that "recent issues" involving service "are a direct result of driver shortages," which has made it harder to meet the demand of 1,100 rides each weekday and about 400 rides each weekend day.
Along with picking up disabled and elderly riders, the drivers also pick up people going to work and day care facilities under contracts with area social services departments. The departments pay GRTC for the C-VAN service to aid parents seeking to transition from welfare to work.

To address the problem, MV Transportation is "aggressively recruiting vehicle operators," according to the joint statement. Drivers who are hired earn between $9.25 and $12.55 an hour, or less than half the pay of GRTC's full-time drivers on fixed routes.
The company is holding regular training classes to fill out its complement of 77 full-time operators and 36 part-time drivers.
Despite the driver shortage, MV Transportation reports receiving just 67 service complaints between December and April, its first five months, or less than half of the l43 complaints that a former provider logged in the same five-month period a year earlier.
MV Transportation needs to keep up driver numbers to provide service from 5 a.m. to 1 a.m. seven days a week for Richmond residents and from 6 a.m. to 11 p.m. seven days a week for Henrico County residents.
The drivers note that recruitment is tougher because the company and the union representing the drivers have yet to agree on a benefits package, including health insurance. As a result, drivers are not receiving benefits.
As has been the case in past instances, when GRTC advertised last year for companies to operate its specialty van service, it did not include a requirement for bidders to offer a full package of benefits to match existing benefits for CARE drivers.
GRTC left negotiation of benefits to the union, Amalgamated Transit Union Local 1220.
"Every time GRTC hires a new company, the old benefits package goes away," said Frank Tunstall III, president and business agent for the local.
"While we are negotiating, we lose experienced drivers because the benefits are not there, especially health care," he said. "There's no stability for our drivers, who do not know what their fate will be from one contract to another."
He said that it took more than a year to negotiate a benefits package with the previous provider, Keolis Transportation of Rockville, Md., the company MV Transportation replaced in December.
According to Ms. Rose of GRTC, MV Transportation's proposal "did include information about the benefits package" it would offer.
However, Mr. Tunstall said that MV Transportation's package "is not acceptable." For example, he said the company is offering to pay only a small share of the cost of health insurance, leaving it to the drivers to pay the lion's share. The cost, he said, would eat up most of the drivers' earnings.
He said GRTC drivers of full-sized buses on fixed routes rarely, if ever, face these kinds of problems because benefits remain in place even during new contract talks.
He said CARE drivers would be better off if GRTC kept the CARE service in-house rather than farming out the operations and changing to a new private company every few years.
"GRTC receives federal funds to provide the CARE service, but contracts it out to profit-making companies," Mr. Tunstall said. "Every dollar of profit paid out could have been reinvested to provide a better package for drivers and better service to our customers."