Community meeting Saturday on VCU well project
5/29/2015, 9:26 a.m.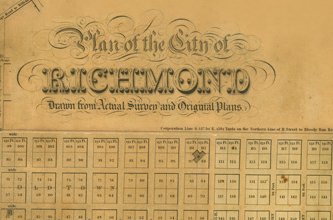 Virginia Commonwealth University and the East Marshall Street Well Project Planning Committee will hold a fourth community meeting as part of the study, memorialization and reburial of human remains uncovered 20 years ago during construction on the VCU Medical Center campus.
Human remains, believed to be from people of African descent, were discovered in an abandoned 19th century well below East Marshall Street in Downtown.
The meeting, "Community Consulta- tions on the Well: A Series of Learning and Feedback Sessions," will take place 8:30 a.m. to noon Saturday, May 30, in the Martin Luther King Jr. Middle School gymnasium, 1000 Mosby St., in the East End.
Ryan Smith, associate professor of history at VCU, will share research on Richmond's historic burial grounds. Joseph
Jones, assistant professor of anthropology at The College of William & Mary, will speak on theAfrican Burial Ground National Monument. The community discussion will include questions focusing on interment and memorialization practices.
The meeting will include a continental breakfast and entertainment.
The planning committee, consisting of community and university members, was established in 2013 to select an appropriate decision-making body to help determine the best way to study, memorialize and rebury the remains.
To register for the meeting, visit http:// www.cvent.com/d/mrqq5f/4W.
Information about the East Marshall Street Well Project: www.emsw.vcu. edu.
Information about the meeting: Email Stephen E. Davenport at davenportse3@ vcu.edu.