Personality: Zakia K. McKensey
11/6/2015, 8:19 a.m.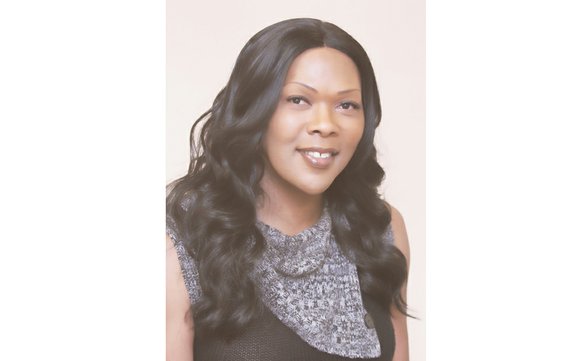 Zakia K. McKensey says she is taking her life-saving message of HIV prevention, cancer awareness and a healthier lifestyle "to the streets."
In order to do so more effectively, the transgender woman says she formed the nonprofit Nationz Foundation in May. It operates under the theme: "We Aim to Inspire."
The organization held a grand opening last month at its headquarters at 1200 Bentley St. on North Side.
Among Nationz's outreach efforts, Ms. McKensey says she and other volunteers pro-actively are "disseminating information and safe sex items to combat the virus."
Ms. McKensey says they have distributed more than 3,000 condoms in the community.
"We have programs that make access to testing (for HIV and communicable diseases) easy," she says.
She currently serves in a volunteer capacity with Nationz. She works full time as a disease intervention specialist at the Richmond City Health District.
She says fighting HIV and cancer are personal battles for her.
"A good friend of mine died from HIV and my grandmother and aunt passed away from cancer," Ms. McKensey says. "Many friends of mine also are dealing with this virus, and having conversations about it will help to educate the community and erase the stigma related to it."
Nationz also opens a food pantry on the first and third Friday of each month and posts job fairs and other community news on its Facebook page.
Ms. McKensey says she is seeking more volunteers to assist the nonprofit, and encourages those interested to come by the group's headquarters.
Let's meet this week's Personality, Zakia K. McKensey:
Date and place of birth: December 1972 in Richmond.
Current home: Richmond's North Side.
Education: Completed the Centers for Disease Control's Introduction to Sexually Transmitted Disease Intervention, as well as Advanced Sexually Transmitted Disease Intervention, and I am a certified HIV test counselor. I am currently working on an associate degree in human services.
No. 1 objective of the foundation: To implement testing programs in the community and dispel myths about HIV and initiate positive conversations regarding HIV prevention and education in an effort to reduce rates of new HIV infections.
Strategy to achieve this: Be visible to make the community aware of the services available, and lots of street outreach. Street outreach is important for an agency because it helps engage the community and builds a relationship with community members so they will feel comfortable accessing services.
Our services are needed because: HIV/AIDS is still affecting our community. There are so many individuals who are lost to care or are clueless to their status due to lack of testing. Nationz Foundation wants to meet those individuals where they are and help them gain access to health care as well as make testing options more accessible to them.
Programs we provide are: HIV testing, linkage to care, transportation services, food pantry, transgender sensitivity training and other education, prevention and holistic services.

Our financial support comes from: Donations and kindness of community-minded individuals. We have a GoFundMe account for donations through our website, www.nationzfoundationrva.org.