Field of dreams
Armstrong High's coach wants decent baseball field for team
Fred Jeter | 10/9/2015, 8:31 p.m.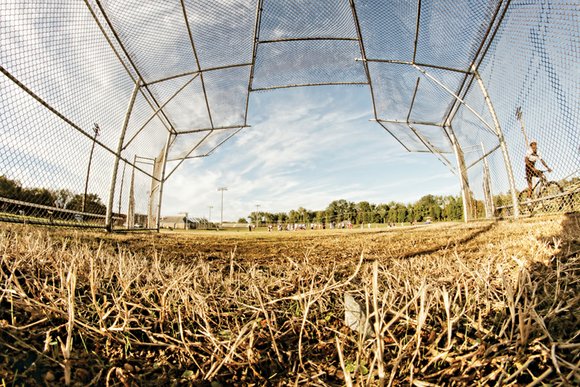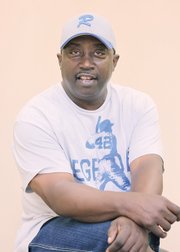 Armstrong High School's baseball program has a passionate coach, a covey of eager athletes and an East End pipeline suggesting more talent is on the way.
What it doesn't have is a decent field to play on.
The Wildcats' fourth-year Coach Lawrence Day is determined to turn the negative into a positive.
"We want our field to be a jewel in the middle of Church Hill," said the 56-year-old coach.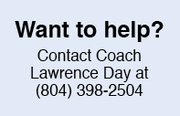 Forgive Coach Day for dreaming big dreams. The more you speak to him, the more the word "playable" emerges as the goal.
"We haven't played a home game since I've been here," said Coach Day. "All we really need is a field nice enough to play on-campus games here. We're the only school in the city without that."
The Wildcats were a commendable 8-8 last spring while practicing at Lucks Field, the adult softball diamond at Rogers and T streets, and playing some "home" games at Hotchkiss Field on East Brookland Park Boulevard.
Located on Cool Lane in the East End, Armstrong High School can be seen by vehicles speeding by on Interstate 64. The Armstrong building, as we know it now, was formerly John F. Kennedy High School before Armstrong and Kennedy merged in 2004.
There is a campus field, although "eyesore" might be a more apt tag. It is unkempt and overgrown.
"It's not playable," says Armstrong's Athletic Director Ksaan Brown. "It holds water, needs a new outfield, infield, fencing — the whole nine yards."
Coach Day says the weeding process has begun. If you squint, you can almost see the original dirt infield starting to show through.
By spring, he hopes to paint and repair the backstop and fencing along the foul lines and bleachers, bring in new dirt, erect a pitcher's mound and dugouts, upgrade outfield grass and install portable "mesh" outfield fencing at home run distance.
In other words, a total overhaul.
And the cost?
"We need about $10,000 to make it happen," said Coach Day. He said the Richmond Department of Parks, Recreation and Community Facilities, which owns the field, has agreed to help.
Coach Day's right-hand man is Robert R. Raymond, aka "Coach Bob," a CPA by profession and a Richmond baseball "lifer."
Coach Raymond's coaching and organizing can be traced to the Blue Sox of the old All-America Semi-Pro League.
Coach Day is hoping alumni, friends, community members and others will help with money and manpower for the effort.
The school does not lack baseball enthusiasm, he insists. In fact, Coach Day also serves as coach and organizer of the Mosby Community Center Spartans, which also uses Lucks as its central field.
Mosby Community Center, located in the Armstrong enrollment district, won all six age groups last spring in the Metropolitan Junior Baseball League.
"In fact, baseball is more popular than basketball at Mosby," Coach Day said.
In 2012, Coach Day's AAU Richmond Blue Sox, based out of Mosby, won the 11-12 age division of the MJBL's Inner-City Classic national youth tournament held in Richmond.  
Among city schools, Armstrong High School has the dubious distinction of having the most run-down diamond.
The new Huguenot High School is in the best shape, with brand new baseball and softball fields in the works for next spring.
Thomas Jefferson High School has a playable facility, but no lights, grass infield or foul line/outfield fencing.
John Marshall High School has two fields behind the school, but both are less than adequate. In fact, the adjacent Henderson Middle School adult softball complex has become the Justices' home field.
George Wythe High School has a fenced field beside the school that it shares with an adult group.
There are no girls' softball fields at Wythe, Thomas Jefferson or Armstrong high schools.
Coach Day grew up in Richmond when baseball was a more popular sport. He played at Maggie Walker High School with an on-campus field and for Norfolk State University.
Cynics may dismiss Coach Day's notions, saying the primary reason baseball is losing steam in the city isn't about facilities, but because of a lack of interest.
Coach Day counters, saying, "You wouldn't ask kids to play basketball with no court and rims. How can you expect them to play baseball with no diamond in sight?"