Hammond to VSU: Bye
Interim president out of consideration for top job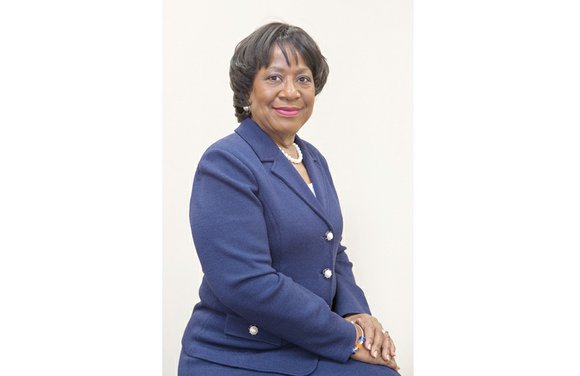 Virginia State University soon may have a new president, but it won't be Dr. Pamela V. Hammond, VSU's interim president.

Dr. Hammond unexpectedly has pulled her name from consideration for the university's top job — notifying the head of VSU's board of visitors that she no longer is interested and would be leaving when her current contract expires Dec. 31.
In a four-page letter to VSU Rector Harry Black dated Oct. 14, Dr. Hammond provided the required 60-day notice that she did not want the board to "renew my current contract" and was "formally withdrawing my name for further consideration as a candidate for the presidency."
According to a source who has seen the tightly held list, Dr. Hammond was among the top five finalists for the job and would have been in line for an interview with the selection committee. However, she had no guarantee she would be the final choice.
The selection committee met Oct. 16 to receive recommendations from its search company and to determine an interview schedule.
"I wish to extend my sincerest appreciation to the board for placing its trust in me to provide the leadership for this venerable institution of higher learning," Dr. Hammond wrote in her resignation letter. "I will be eternally grateful for the wonderful memories of my 12-month tenure at Virginia State University."
Even though she will step down as president, Dr. Hammond included a request to Mr. Black that he allow her to "serve as a consultant" should VSU be awarded a five-year, $2.2 million federal grant that she submitted in August to study ways to "decrease the negative health outcomes experienced by minority populations who live in food deserts."
Mr. Black, who is city manager of Cincinnati, stated that "Dr. Hammond brought an energy to the role of interim president, and the board offers its gratitude to Dr. Hammond for her tireless efforts on behalf of Virginia State University and its students."
Franklin H. Johnson Jr., president of VSU's national alumni association, praised Dr. Hammond's "strong commitment to our beloved alma mater amidst a challenging environment. We wish her the best in her future endeavors."
Mr. Black said Tuesday the board would likely name another interim president during its next meeting Nov. 19-20 to fill in until the new president is in place.
Meanwhile, he said that the search committee that he chairs is "moving forward" and would brief the board on the finalists at the meeting. He said he also might seek approval to begin negotiations with the committee's top choice. If all goes well, he said he hopes an announcement of the new person could be made by early January, though the new person might not be in place until June.
Dr. Hammond made history when she took the post last year. She is the first woman to lead the historically black university in Ettrick since its founding in 1882.

The former provost at Hampton University, Dr. Hammond replaced Dr. Keith T. Miller, who resigned last fall after an unexpectedly sharp drop in VSU's enrollment, forcing cutbacks that drew fire from students and alumni.
VSU's board hired Dr. Hammond on an interim basis while beginning a search for a permanent president. Dr. Hammond indicated at the time that she intended to compete for the job.
As interim president, she accepted a base annual salary of $275,000, plus a $4,000 monthly allowance for a car and housing, well below the $356,524 salary of Dr. Miller, who might return to the school as a tenured faculty member.
Dr. Hammond appeared to be the front-runner for the permanent post when she arrived with the goal of stabilizing the school's finances and enrollment.
In her letter to Mr. Black, she wrote that she had kept her commitments to operate VSU "like a multimillion-dollar business," stabilize enrollment and improve marketing.
She also cited several accomplishments during her tenure, including closing an $18 million budget deficit inherited from Dr. Miller and ending the fiscal year on June 30 "in the black with a greater than $1.5 million surplus."
While enrollment fell again in September, the total of 4,657 students met the budget projections, she stated.
On her watch, she stated, VSU was able to retain more sophomores and juniors and increase the quality of freshmen, despite a reduction in numbers.
Dr. Hammond cited increased success in telling VSU's story and improved efforts to renew or acquire "discipline-specific national and professional accreditation." She noted that academic programs had been upgraded or restructured and greater effort made to motivate faculty members.
Her departure will come just after VSU learns whether a sanction that its accrediting agency imposed will be lifted. The agency, the Southern Association of Colleges and Schools' Commission on Colleges (SACS), will meet in December to decide whether to remove or maintain VSU's warning status.
Dr. Hammond expressed confidence in her letter that VSU's response to SACS' concern that it was failing to meet standards "will be sufficient" for the school to clear its record and be restored to full accreditation without any blemish.