Disney's 'The Lion King' opens April 19 at Altria Theater
Thomas Kidd | 4/15/2016, 12:05 p.m.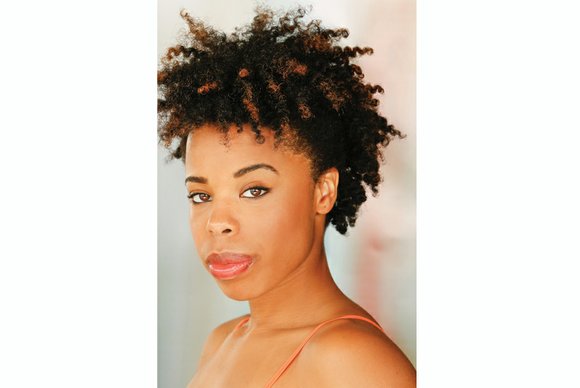 Disney's "The Lion King" roars back into Richmond next week, with all the enjoyable and familiar characters, costumes and songs.
As part of the 2015-2016 Broadway in Richmond season, the internationally acclaimed musical will be at the Altria Theater from Tuesday, April 19, through Sunday, May 8.
Since its debut two decades ago, "The Lion King" has played to more than 70 million people around the world. Its critical success is surpassed only by its financial prowess. "The Lion King" holds the highest grossing box office stage production of all time — cashing in at $1.2 billion and still growing.
With more than 7,000 performances to its credit, the Tony Award-winning musical has provided opportunities for many young actors to enter the stage in high style.
Such is the case for 28-year-old newcomer Tiffany Denise Hobbs, who plays Shenzi in the Richmond production.
Ms. Hobbs was only 6 when "The Lion King" debuted on the big screen. She acknowledges that her ultimate rise to making the cast was something out of a Disney movie.
"I just wanted the experience of auditioning in New York," Ms. Hobbs told the Free Press in a recent telephone interview.
The Augusta, Ga., native recently left her position as a resident actor with the Dallas Theater Center to relocate to Atlanta. But after only a year, she got the urge to head to the Big Apple. With no agent or tangible prospects, the actress-singer-dancer saw a posting for an open casting call for "The Lion King," a production in which she'd always dreamed of acting.
"When I saw the posting, I said to myself, 'I guess this is it,' " she said.
Five weeks after her initial audition, she received a call back to audition specifically for the role of Shenzi, a sassy and oftentimes bossy hyena.
A week later, she was asked to return for a more physical audition where she worked with puppets and performed the choreographed animal movements.
"I prepared and prayed a lot," Ms. Hobbs said. "I gave my heart and soul and left everything in that audition room."
She recalls being too emotionally charged to leave the building.
"I know that I was being a little extra, but the audition felt so good. I just wanted to bask in that moment."
Sticking around paid off. The call to join the cast came while she was still there.
Ms. Hobbs has been playing Shenzi for 11 months and noted she has developed some insight into the character.
In the story, Shenzi allies herself with the evil and malicious lion Scar and assists him in taking control of the lion pride. She is not a likeable or sympathetic character, but Ms. Hobbs, a former teaching assistant, sympathizes with her character's plight.
"She's the leader of the pack — the boss — and must maintain order and respect. But once Scar enters, she has no control and has to deal with being terrified of him," explains Ms. Hobbs. "People in supervisory positions understand the difficulty in that."
So far, the experience has been exhilarating, Ms. Hobbs said, and the hardest job she ever has had to do.
"There's a tremendous physical demand," she explained. "I'm on all fours during the entire performance. It's a major strain on my body, but it's worth it."
The University of Georgia alumna who earned degrees in acting, theater and public relations is still amazed by the non-traditional route she followed to get to "The Lion King" and said her journey is a testament to other young performers.
"There's more than one way to skin a cat," said Ms. Hobbs, a former Miss Hunt County 2010. "But there is a good and not so good way. So be smart, work hard and seek mentors who will help you reach your highest level."
She challenged young performers to prepare by taking lessons in singing, dancing or anything that allows them to grow as artists before even thinking about heading to New York or Los Angeles.
"It is not a race," she said. "New York and L.A. will always be there when you are ready."