Richmond Public Schools losing budget director during critical season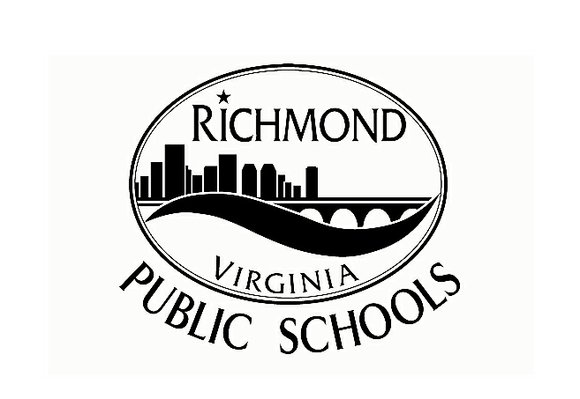 Richmond Public Schools is losing one of its chief budget architects as the School Board and Superintendent Dana T. Bedden prepare to kick off their budget negotiations for fiscal year 2017 with Mayor Dwight C. Jones and Richmond City Council.
Betsy Drewry, RPS director of budget and planning, will leave her position Friday, Feb. 5, to become director of budget and finance for Prince George County, she told the Free Press at Monday's School Board meeting at City Hall.
Ms. Drewry is exiting after 18 months in the position. She was the Prince George school system's budget chief for 14 years prior to coming to Richmond.
Ralph Westbay, assistant superintendent of financial services for RPS, called her impending departure a "huge" loss, "because she's the right arm … She's the one who's put the bulk of this work together and put this budget together."
He estimated that he, Ms. Drewry and two other analysts in the finance office have worked 70 to 80 hours per week crafting the budget proposal.
Mr. Westbay said his office is "understaffed," even with Ms. Drewry in place. He said he would seek to quickly hire her replacement and add a senior financial analyst in a newly created position to help fill the void.
In its budget, RPS is seeking about $18 million more than the current budget contains, a request that would increase the total budget to about $290 million if it is approved by City Council in its entirety.
Dr. Bedden originally sought about $26.5 million in additional spending, but that was pared back, Mr. Westbay told the board, because of an infusion of about $3.3 million from Gov. Terry McAuliffe's proposed budget and by readjusting a plan to upgrade pay for most teachers and other school staff over two years instead of one.
Mr. Westbay asked board members Monday to submit their final individual budget requests to him by Thursday, Jan. 21, in order to complete the final budget proposal by Monday, Jan. 25, when the board is scheduled to vote on the final proposal.
The budget proposal then is to be delivered to Mayor Dwight C. Jones on Feb. 1, Mr. Westbay said, just days before Ms. Drewry's departure.
The mayor is scheduled to introduce his budget to City Council on March 7. The council then will have the task of approving a final budget.
Also at the meeting, the board interviewed 10 people who are seeking to fill the 1st District School Board seat left vacant by Glen Sturtevant, who left the board this month after his election in November to the state Senate.
The School Board is scheduled to hold a public hearing 6 p.m. Monday, Feb. 1, at City Hall to receive comments on the candidates, then select the new district representative Monday, Feb. 8, who will be sworn in the following day. The representative will serve until the School Board elections in November.
The 10 candidates are J.E. Dawson Boyer, an agent with Long and Foster Realtors and co-owner of Boyer's Ice Cream and Coffee; Deborah A. Corliss, president of Whitford Corp. real estate company; Michael Dickinson, owner of Dickinson Entertainment, which operates adult clubs; Elizabeth B. Doerr, director of New Richmond Ventures, a venture capital firm; and Peggy A. Feldman, former state chief applications officer for the Commonwealth of Virginia.
Rounding out the candidates are Sonja A. Keeve, a former vendor analyst with WestRock Co.; Rupa S. Murthy, chief development officer with the YWCA of Richmond; Matthew Percival, an engineer with the Navy's National Geospatial Intelligence Agency; Cody Sigmon, an eighth-grade English teacher at Carver Middle School in Chester; and Emily D. Turner, a fourth-grade teacher at Highland Springs Elementary School.