VUU coach, player on ballot for College Football Hall of Fame
6/10/2016, 6:44 a.m.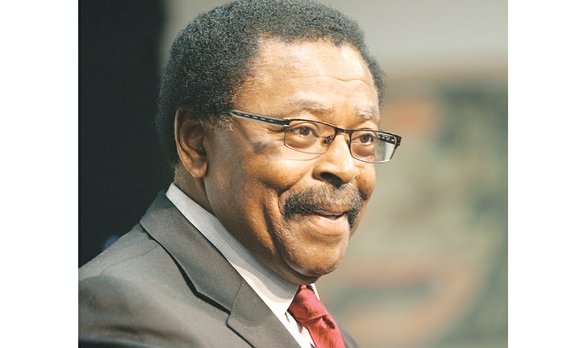 The College Football Hall of Fame has taken notice of Virginia Union University's rich football history.
Former Panthers Coach Joe Taylor and defensive stalwart William Dillon are on the ballot as candidates for the Hall of Fame Class of 2017.
Selections will be announced Jan. 6, 2017, in Tampa, Fla., as part of the festivities surrounding the College Football Playoff National Championship.
Induction ceremonies will be Dec. 5, 2017, at the Waldorf Astoria Hotel in New York City during the 60th Annual National Football Foundation Awards dinner. Honorees will be enshrined in the Hall of Fame in Atlanta and recognized at the Chick-fil-A Peach Bowl.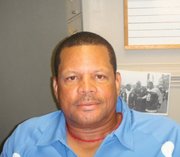 Other coaching nominees from historically black colleges and universities are Rudy Hubbard (83-48-3 at Florida A&M University) and Dwight Reed (135-75-6 at Lincoln University in Missouri).
Coach Taylor, 66 and native of Washington, already is a member of the VUU, CIAA and MEAC halls of fame. He received his college coaching start at VUU in 1980 under Coach Willard Bailey.
Coach Taylor's squads were frequent post-season participants. He guided VUU to three NCAA playoff berths and Hampton University to five NCAAs and a Heritage Bowl appearance.
With 233 career victories, he retired from Florida A&M University in 2012, ranking 33rd in wins among all coaches and tied for third among HBCU coaches.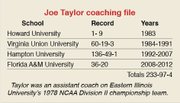 Since returning to VUU as athletic director two years ago, Coach Taylor has been busy with successful coaching hires.
Football Coach Mark James, in his second season, led VUU to its first NCAA appearance since 1991, when Taylor was coach.
First-year women's basketball Coach AnnMarie Gilbert directed VUU to a 28-3 record, the CIAA and Atlantic Region titles and a berth in the NCAA Division II Elite Eight.
And first-year men's basketball Coach Jay Butler led VUU to its first CIAA tournament game victory in seven seasons.
On Coach Taylor's watch, VUU also has excelled in some of the less publicized sports such as track and field, cross country, softball and golf.












Dillon amassed 28 interceptions and was a three-time Associated Press First Team All-American in a brilliant football career as a free safety from 1979 to 1982 under Coach Bailey.
He was recruited to VUU by then assistant coach Bill Williamson. Coach Taylor was an assistant under Coach Bailey at VUU during the time Dillon played.
During the Detroit native's career, the Panthers went 38-8-2 and qualified for four NCAA Division II playoffs. Undrafted, Dillon was invited to the Seattle Seahawks' preseason training camp in Spokane, Wash.
After football, Dillon took up a new sport — slow-pitch softball — and last year was inducted into the Central Virginia Amateur Softball Association Hall of Fame.
At 58, he remains active with the Mid-Atlantic Seniors, Cooke's-Allen and T&T co-rec softball teams. He also serves as umpire-in-chief for SoftballNation's Black American division.